100+
High billing Healthcare Recruitment professionals in our Community.
Contact Sophie Reed for more industry insights s.reed@temptingtalent.com
We don't just know staffing and executive search, we are also experts in your market.
What are the untapped niches and geographies?
Which are the best-performing companies?
What are the new business models?
Who are the best people in your market in the country?
We know the answers to these questions. This affords us access to the best talent and opportunities within these markets, and our specialist consultants are the experts you need to feel assured that your career is safe in their hands.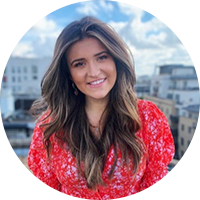 ​
Sophie Reed
s.reed@temptingtalent.com
(917) 463-3407
​
"Definitely the best Recruiter to Recruiter my firm and I have ever dealt with."
​
​Jason Fardella, Partner of Atlantic Group